Posted by Staff of goGardenNow on
Andrew den Boggende, an undergraduate student and researcher at Florida Southern College posits, "Property rights, or the exclusive ability of someone to own, use, exchange, and/or gift property, have become one of the fundamental legal pillars of the modern world, yet they are mysteriously absent from the realm of oceans. No one truly owns, or is even allowed to purchase, property in the ocean. As a result, nobody has any incentive to preserve or cultivate the waters themselves.
Posted by Staff of goGardenNow on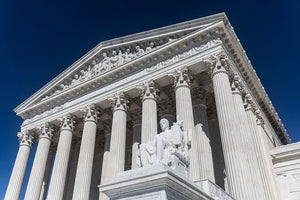 The U.S. Supreme Court in Sackett v. EPA finally settled the definition of WOTUS, i.e. Waters of the United States. Rather than repeat competing media spins on what this means for regulatory powers of the EPA in general and clean water in the U.S. in particular, we're posting a link to the actual SCOTUS decision. 
Posted by Staff of goGardenNow on
This article appeared in Mish Talk. "A Mad Rush to Build More EV Factories, But Where are the Minerals?"
"Incentives and free money from the Inflation Reduction Act has triggered an investment boom to build more electric vehicles." But where are the resources?