Posted by Staff of goGardenNow on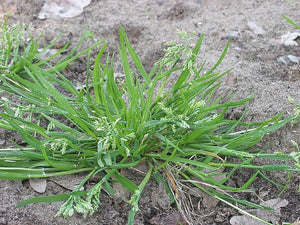 The United States Golf Association recently published an article about how to prevent the rise of Poa annua (annual bluegrass) in golf courses. This is the season when it becomes so abundant. Of course, there's a lot for us homeowners to learn here. 
Posted by Staff of goGardenNow on
It's not a revelation. Ruth Stout promoted this method many years ago, but Yahoo News reports, "Gardening can be pretty high maintenance, but one TikToker shared her favorite gardening hack to cut down on your to-do list. Apparently, it all comes down to mulching."
Posted by Staff of goGardenNow on
An article posted by DenGarden - Home and Garden News, tells us, "Every home gardener can agree that our gardens are a sacred place, our area of zen, a space of relaxation. Taking our morning coffee to the garden to get our hands a little dirty, water our plants and harvest our crops. Every home gardener will tell you all about their love for the garden but we all avoid one topic… weeds.
"Gardener @simonakeroydgardener posted to TikTok a video showing us how to get rid of weeds and prep our beds for the following season with barely any work involved."