Posted by Staff of goGardenNow on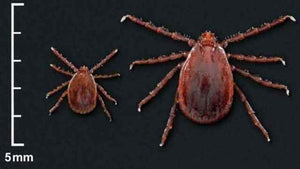 (Photo credit: Centers for Disease Control and Prevention)
Since first being reported in the United States, Asian Longhorned Ticks have been found in Arkansas, Connecticut, Delaware, Kentucky, Maryland, New Jersey, New York, North Carolina, Ohio, Pennsylvania, Rhode Island, Tennessee, Virginia, and West Virginia. Here's what you need to know:
Posted by Staff of goGardenNow on
You've got to be aware of the danger of Lyme disease. It's carried by deer ticks, and deer ticks are active during warmer weather in many parts of the country.